pH Matter Awarded Contract from the DOE to Develop Regenerative Fuel Cell for Grid-Storage Market.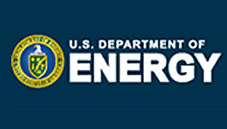 Columbus, OH – April 15, 2016. – pH Matter, LLC., has been awarded a DOE Phase II Small Business Innovation Research (SBIR) Contract to develop a regenerative fuel cell system. A regenerative fuel cell stores energy by electrolyzing water and produces energy by recombining the hydrogen and oxygen electro-chemically. As electrical loads on the grid change throughout the day, the system could store energy when demand is low and supply electricity during demand increases. Further, as more renewable and alternative energy sources are added, advanced energy storage systems will maximize the usefulness of these technologies. Current regenerative fuel cells use expensive precious metal catalysts to electrolyze water and produce energy, making them prohibitively expensive. pH Matter's fuel cell system uses low cost materials to both electrolyze water and produce energy during peak demand. A single fuel cell system that can function in both energy generation and storage mode will reduce costs, simplify grid storage designs, and enable wider adoption of renewable energy sources.
Christopher Holt, Vice President of pH Matter stated, "The Department of Energy estimates that 70% of transmission lines and transformers are 25 years or older. Development of new distributed energy storage devices will augment the existing grid and reduce the capital investment in construction upgrades."
More information about the SBIR program and grid-storage applications can be found on the DOE's website. To request further information about this project, please email info@phmatter.com.